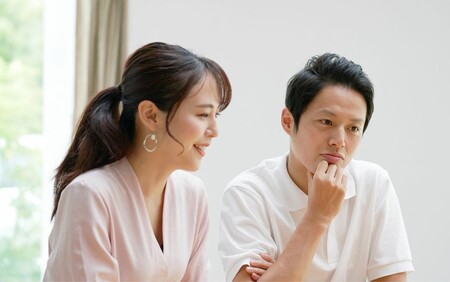 At Home Fertility Testing
The journey to parenthood can be both exciting and challenging with 1 in 6 Singaporean couples having difficulties in falling pregnant. It's important to understand your fertility as a couple so you can make informed decisions about starting or growing your family.
We believe empowering couples with knowledge about their fertility health is crucial to understanding their unique fertility profile and help plan their fertility journey.
We know that fertility is deeply personal and coming into a fertility clinic to undertake these tests can sometimes be daunting, that's why we're the first fertility clinic in Singapore to offer At Home Fertility Testing for couples in the privacy of their own home.
How does At Home Fertility testing work?
At Home Fertility testing is simple and easy and requires a blood sample from the female and a semen sample from the male. This is followed by a consultation with one of fertility specialists who will perform a pelvic ultrasound, review your medical history and discuss your results.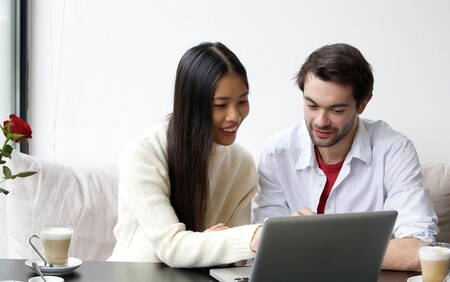 Part One – At Home
The first part of the health check is conducted within the privacy of your own home.
Once an appointment is made with our clinic, a trained phlebotomist will come to your home to collect the blood samples which are then transported to the laboratory for testing.
A sterile container will be provided for the semen sample which is produced in the comfort and privacy of your own home before being collected by one of our staff for transport to the Virtus Health Andrology laboratory for analysis.
Part Two – Review
You will then visit one of our fertility specialists for a pelvic ultrasound and to discuss the results of your fertility blood testing and semen analysis.
What tests does the At Home Fertility Health Check include?
Blood Test for Female
The blood test for the female measures hormones important to fertility such a FSH (follicle stimulating hormone), LH (luteinising hormone), progesterone and thyroid function as well as AMH (Anti Mullerian Hormone). The level of AMH in a woman's blood is generally a good indicator of ovarian reserve and provides the fertility specialist with insight into the remaining quantity of eggs and number of fertile years you may have. What it cannot tell us unfortunately is the quality of those eggs, but we know age is the biggest predictor of quality. The fertility specialist will be able to discuss the results of your blood test with you and highlight any areas that may need attention or further investigation.
An important part of the female fertility test is the pelvic ultrasound performed at the fertility specialist's consulting rooms. The ultrasound scan will provide information to the specialist on the ovaries, endometrial lining and uterus. Importantly, it will check to ensure there are no adhesions, fibroids, or polyps present.
Semen Analysis with DNA Fragmentation Assay
The semen analysis for the male measures the number of sperm, their ability to move, the size and shape, as well as the volume and consistency of the sample. However, we know it's not just these parameters that can affect male fertility. As the world in which we live changes with more exposure to environmental factors and pollutants, more men are being found to have sperm with damaged DNA. As the DNA of the sperm is vital to not only fertilisation, but the quality of the embryo, as well as successful implantation and pregnancy, testing the integrity of the sperm DNA is a very important part of understanding your fertility. We know DNA damage is a major cause of failure for the embryo to implant, as well as loss of pregnancy following implantation. That is why the At Home Fertility Test includes an SCD (Sperm Chromatin Dispersion) Assay test to detect issues with DNA fragmentation.
This complete and comprehensive testing of both female and male fertility will provide you with the most accurate picture of your fertility health and our experienced fertility specialists will be able guide you with the best course of treatment (if required) for your situation.
What is the cost of an At Home Fertility Health Check?
Couples At Home Fertility Health Check Package

Couples At Home Fertility Health Check Package $850 (excl GST)

Package includes:

In home visit by phlebotomist for blood tests
Collection of semen sample from patient's home
Fertility Specialist Consultation for medical history, pelvic ultrasound and fertility test report review

Tests included:

For Her: Hormonal and thyroid profile, Anti-Mullerian Hormone (AMH) and Progesterone
For Him: Semen Analysis & DNA Fragmentation Assay

Male At Home Fertility Health Check

Male At Home Fertility Health Check $500 (excl GST) Includes:

Collection of semen sample from patient's home
Semen Analysis & DNA Fragmentation Assay

Fertility Specialist Consultation for medical history and review of SA results