Fertility coaching
The quality care and support we provide our patients at every stage of their journey to parenthood is all thanks to the dedication and expertise of our support team.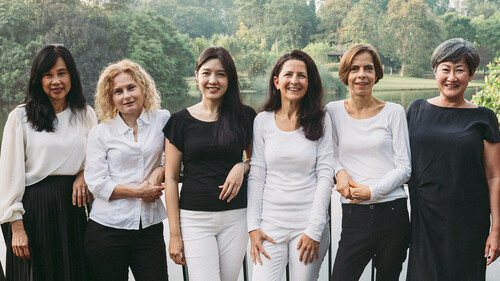 Our coaching service is unique in Singapore and includes support for all IVF patients, as well as specialist coaching, for our donor programmes and genetic testing. All patients of Virtus Fertility Centre Singapore are offered private coaching and counselling sessions prior to commencing hormone stimulation and just before embryo transfer. We find this places couples in the best possible emotional state for their treatment. Research shows that emotional and mental stability can have a positive impact on the procedural outcome.
Virtus Fertility Centre Singapore works with a team of specialised fertility coaches who have experience in counselling, psychology and/or coaching and specialised knowledge on how to support both individuals and couples on their journey. They focus on two key areas of support - coaching for any past event(s) and coaching for the future treatment - how to stay calm and positive.
The fertility coach works closely with individuals and couples to help with:
Successfully navigating through a fertility journey
Building healthy relationships | marital counselling
Managing a challenging pregnancy journey and preparing for birth
Coping with grief and loss after miscarriage, stillbirth or reproductive trauma
Supporting individuals with post-natal depression, anxiety, depression
Visit the website and learn more about our coaching services.
Fertility Coaching