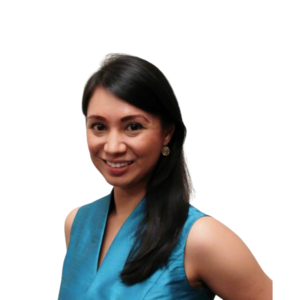 Dr Shakina Rauff
MBBS (S'pore) MRCOG (UK) M.Med (O&G) FAMS
Dr. Rauff is a specialist in obstetrics and gynaecology with a special interest in subfertility
Dr. Rauff is a specialist in obstetrics and gynaecology with a special interest in subfertility (including in-vitro fertilization) and minimally access surgery and is currently practicing in Mount Elizabeth Hospital. She obtained her medical degree from the National University of Singapore and subsequently completed her MRCOG and M.Med.
Prior to private practice, Dr. Rauff was a consultant and Assistant Professor in the Department of Obstetrics & Gynaecology at the National University Hospital. She was there for over 15 years and led the Division of Reproduction Endocrinology and Infertility in the field of fertility preservation (oocyte and embryo freezing for cancer patients). She still serves as a visiting consultant to NUH in the field of Reproductive Endocrinology & Infertility.
She manages all aspects of subfertility and provides continuity of care of her patients who conceive. She is proficient in laparoscopic surgery for the treatment of fibroids, ovarian cysts, endometriosis as well as other gynaecological conditions.
Dr. Rauff enjoys discussing how to optimize pregnancy outcomes in her obstetric patients and believes in a shared decision making process in the management of her patients. This is in line with her ethos of providing good medical care with integrity.
Qualifications:
MBBS (National University of Singapore, Singapore) 2004
MMed (O&G) (National University of Singapore, Singapore)
MRCOG (Royal College of Obstetricians and Gynaecologists, United Kingdom)
FAMS (Academy of Medicine of Singapore, Singapore)
Languages: English & Mandarin