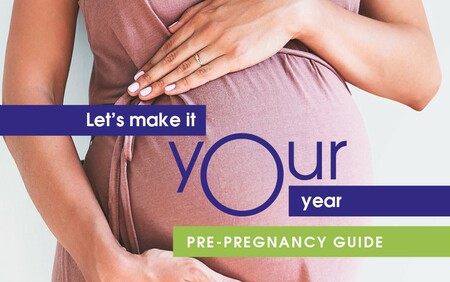 Let's Make It Your Year - sign up
Is this the year you want to fall pregnant?
Improve your chances of conceiving and join Virtus Fertility Centre's free 4 week fertility programme. Developed by Singapore's leading fertility specialists this program will guide you on your path to pregnancy.
Simply complete the registration form below to join now and together let's make 2020 the year you fall pregnant.
How does it work?
Over the next four weeks, you will receive an email with expert advice that will help you understand your fertility, improve your health and provide tips and tricks along the way.
Learn the facts about fertility from our leading fertility experts including what can affect it and how to maximise your chances of conceiving.
If you want to foster your fertility, fuel with folate, build your body and master your mind - then this is for you.
Let's make 2020 the year you fall pregnant. This programme is suitable for anyone trying to conceive.
Week 1: Ovulation, your menstrual cycle and timing

How to calculate your fertile window
Timing and frequency of intercourse
Ovulation tests
Nutritional recipe including anti-oxidants for a healthy diet
Signature workout video
Self-compassion Mindfulness podcast

Week 2: Preparing your body for pregnancy

Diet and lifestyle tips
Complementary therapies
Fuel your body with folate
Strength workout video
Vulnerability and courage - Mindfulness podcast

Week 3: Common fertility issues

Common female fertility conditions
Common male factor fertility issues
Simple fertility tests
Omega-3 fatty acid recipe for a healthy body
Shape workout video
Mindfulness podcast episode 3 - talks about shame and not in the way you would think

Week 4: When pregnancy is taking longer than expected

How long does it usually take to fall pregnant?
Questions to ask your Doctor
When and where to seek help, if needed
Zinc is an essential mineral - The Dietologist shares a delicious recipe with zinc goodness
Ful body empower workout video
In the final Mindfulness podcast, Judith discusses Trust