Welcome to your pre-pregnancy guide - the first step in getting yourself into the best mental and physical space to start your family.
Sign Up
Is 2022 your year to start a family?
Get ready to put your health and wellbeing first, to give you the best chance of conceiving. Sign up below and you'll receive exclusive content each week over four weeks, including fertility, food, fitness, mindfulness and finance articles straight from the experts to your inbox.
With each Before Baby Pre-Pregnancy guide, we set you up for success by busting the biggest myths around conception and guiding your financial goals in preparation for parenthood. We also explore fertility-friendly yoga moves, share delicious recipes and examine the role of positive emotional wellbeing. Because we understand that every fertility journey is unique, and being armed with knowledge is powerful!
Explore the Before Baby weekly highlights below.
What are you waiting for? Sign up now.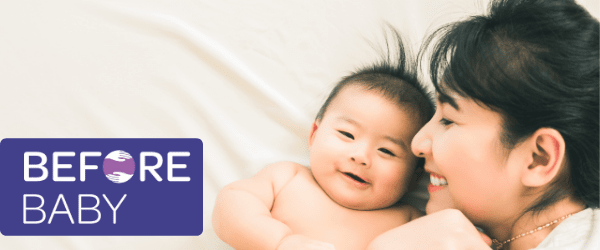 Week One
Fertility 101 - What you need to know
Your 'Before Baby' checklist
Mediterranean Cod with Roasted Tomatoes
Pre-pregnancy Pilates- The Foundations
How to build trust, according to an expert
Your new year financial goals
Week Two
What is infertility?
Your fertility check-up
Berry & Nut Breakfast Bowl
Pre-pregnancy Pilates - The Foundations, Cont.
Emotional health: understanding shame
How to financially prepare for being a parent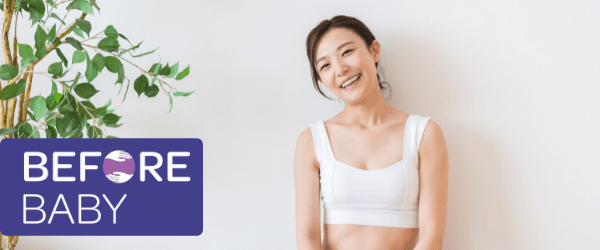 Week Three
What you need to know about fertility treatment
Your Guide to Understanding IVF Success Rates
Black Bean, Corn & Quinoa Salad
Pre-pregnancy Pilates - Strength
Self-compassion 101
Money tips I wish I knew beforehand
Week Four
Genetics 101
The future of fertility: science and technology
Savory Golden Oats
Pre-pregnancy Pilates - Finale
How vulnerability can make you stronger
Kakeibo: the Japanese art of saving money