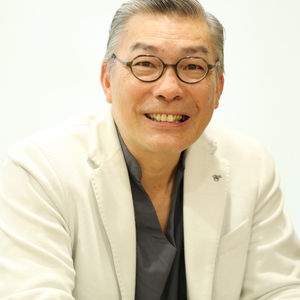 Specialities: Fertility, Obstetrics & Gynaecology
Dr Tseng is an experienced fertility specialist, obstetrician and gynaecologist who is well known for his holistic approach to fertility treatment.
"We are in this field as we hope to help patients achieve their dream of having a baby of their own. Having had the privilege to work in reproductive medicine for my entire career sharing positive pregnancy news is still the highlight of my day."
Dr Tseng is an experienced fertility specialist, obstetrician and gynaecologist who is well known for his holistic approach to fertility treatment recognising the importance of assisted reproductive technology coupled with traditional complementary therapies to achieve the best results for patients.

As a Singapore national Dr Tseng's medical career began at Singapore General Hospital, where he achieved his OBGYN specialty and became an integral part of the pioneering team to first offer fertility care and IVF technology to Singaporeans in 1988. In the next decade, Dr Tseng helped build the hospital's Centre for Assisted Reproduction (CARE) fertility service before starting his private practice. As technology improved over his 30-year career, Dr Tseng has seen the benefits of the less invasive and more effective fertility treatment in helping to reduce treatment-associated stress and anxiety.

With a busy obstetric practice, Dr Tseng is focussed on helping women from conception to delivery and beyond. Having spent a year at St Georges Hospital London a centre of excellence for the sub specialty of Uro-Gynaecology, Dr Tseng also manages clinical problems associated with the dysfunction of the pelvic floor and bladder as these disorders can have broader implications for reproductive organs, and quality of life.

One of unique features that Dr Tseng likes about the Virtus Fertility Centre Singapore team is the access to which his fertility patients have to the experienced fertility coach at the centre which aligns with Dr Tseng's awareness of the stress that can be felt by a couple experiencing a delay in pregnancy from their family, married and single friends, as well as work colleagues.
Qualifications
Bachelor of Medicine, Bachelor of Surgery (MBBS), National University of Singapore
Master of Medicine (Obstetrics & Gynaecology)
Fellow of the Academy of Medicine (FAMS)
Subspecialist training in Uro-Gynaecology
Languages: Dr Tseng speaks fluent English.
Awards and Recognition: 1991 Singapore General Hospital nominees for Best Young Doctor researcher
Publications: Dr Tseng co-authored a self help book entitled 'Forbattra din Fertilitet' with Camila Porsman, which was published in Sweden in 2006. The book provides positive, practical advice on health and fitness to improve fertility for the layman. The value of a holistic approach to a couple's diet, stress management and lifestyle coupled with a range of simple medical approaches from simple ovulation monitoring and induction through different hormone stimulation regimes to advanced IVF, explains to patients how fertility specialists can support a couple struggling with infertility.