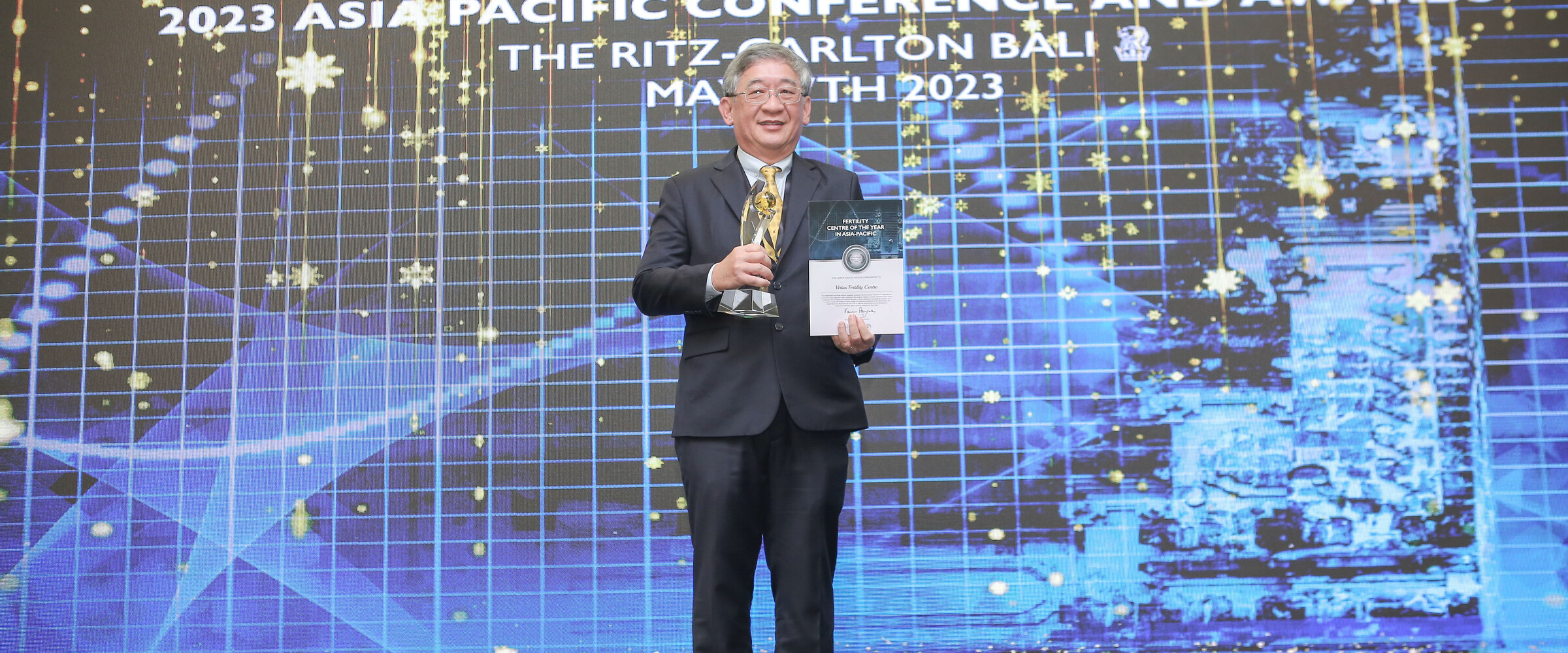 Fertility Centre of the Year in Asia-Pacific
This article was originally published by the Global Health Awards Asia-Pacific.
Part of the Virtus Health family, one of the world's largest and most successful fertility service providers, VFCS has been operating in Singapore since 2015 in a purpose-built, dedicated IVF facility with a team of fertility specialists, embryologists, and specially trained nurses. Located along Scotts Road, it is centrally located and easily accessible, just walking distance from Singapore's famous Orchard Road shopping
precinct.
VFCS is proud to have a unique, ISOcertified clean IVF laboratory together with a state-of-the-art electronic witness ID tracking system, called Radio Frequency Identification (RFID). This system detects and monitors all activity in the VFCS laboratory, digitally tacking the identity of each patient's egg, sperm and embryo to eliminate the risk of mismatching sperm and egg. Many clinics still use manual double witness identification procedure of patients' sperm and eggs during fertilisation, which is not as safe and effective due to the increased risk of human error. The use of RFID digital witnessing system at VFCS provides peace of mind to our patients and our embryologists.
Success rates continue to increase each year. In 2021 VFCS achieved a 67 percent clinical pregnancy rate per transfer for patients under the age of 35 and a 55 percent rate for patients between 35 and 39. Clinical pregnancy is defined as a pregnancy with a viable fetal heart and gestational sac. It also achieved an overall live birth rate of
54 percent per frozen embryo transfer and a 43 percent rate for each age group respectively, with most of its patients being in the 35-45 age group.
VFCS combines high magnification technology that can identify and select sperm with good DNA integrity with intra-cytoplasmic sperm injection (ICSI) to improve embryo quality and pregnancy outcomes. In addition, VFCS also employs Polarised Light Microscopy (PLM) to identify healthy eggs for fertilisation. This is useful to minimize the risk of miscarriages, particularly for older patients who are at a greater risk of genetic abnormalities and have fewer eggs.
The goal is to 'Make Every Egg Count' and using innovation to better understand a patient's egg quality, thereby optimising outcomes. Sperm analysis has always been emphasised at VFCS as well, and equal care i staken to select each sperm for the
ICSI process using Intracyctoplasmic Morphologically selected Sperm Injection (IMSI) for each patient. IMSI enables embryologists to see sperms at 1,200 times magnification to help identify structurally normal sperm for use during the ICSI fertilisation process. To minimise embryo damage caused by frequent assessment, VFCS uses time-lapse incubation systems which allow to continually monitor embryo
development without disrupting their environment. This process is further enhanced by using artificial intelligence and visual assessments to help determine which embryos are more likely to succeed in producing a viable pregnancy.
VFCS recognises that sometimes it takes a village to start a family. The team of passionate fertility specialists, nurses, embryologists, and fertility coaches consider themselves 'Your Fertility Family' – a dedicated and compassionate team for patients to turn to when starting a family becomes hard to do.